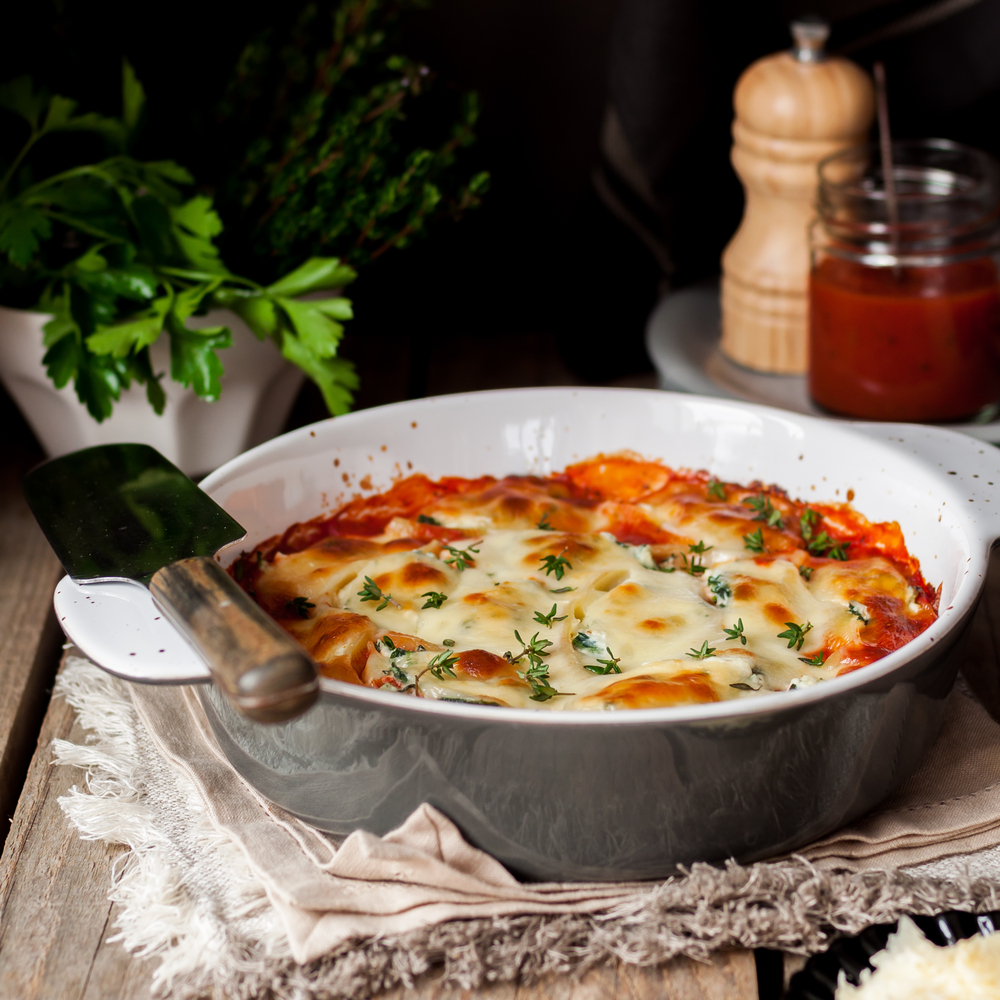 Roasted Kumara and Mushroom Lasagne
Print this recipe
A lovely creamy vegetarian lasagne.
Submitted by Doreen
| | | |
| --- | --- | --- |
| | Cook Time | 60 |
| | Prep Time | 30 |
| | Servings | 8 |
Ingredients
400g orange Beauregard kumara
400g pumpkin
2 large sprigs rosemary
3 cloves garlic, crushed
freshly ground black pepper
1 litre skim milk
1 large onion, sliced
3 heaped tbsp plain flour
250g ricotta cheese
250g lasagne sheets
200g mushrooms, sliced
1 spring onion, sliced
50g cheddar cheese, grated
Method
Cooking Instructions
Preheat the oven to 200 degrees Celsius. Peel the kumara and pumpkin and cut into 1cm cubes. Place in a lightly oiled roasting pan and toss with rosemary and garlic, season with pepper then bake for 20 minutes. Put the milk and onion in a saucepan over medium heat until just before boiling point then turn off, remove from heat and sit for 10 minutes. Mix the flour with a little water, then add to the milk, bring to a simmer and cook for 5 minutes, then add the ricotta cheese. Lightly grease a lasagne dish with olive oil or olive oil spray. Add a layer of lasagne sheets, then a quarter of each the sauce, baked pumpkin and kumara, mushrooms and spring onion. Continue until all the lasagne sheets, vegetables and sauce are used. Sprinkle with grated cheese and bake for 35 to 40 minutes. Rest for 5 minutes before serving with a mixed green salad.