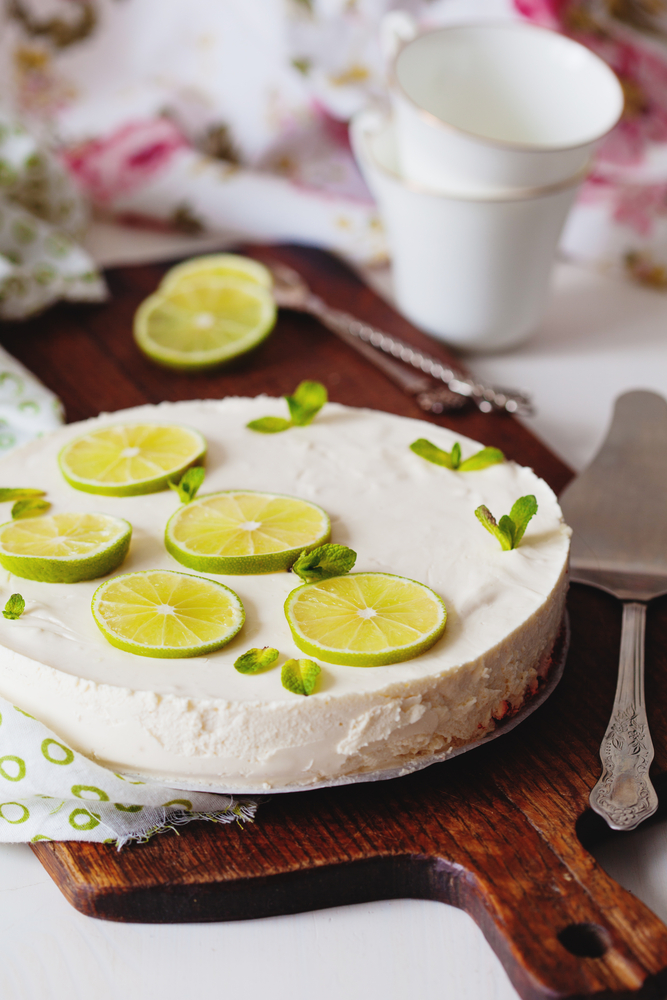 Lime and Kumara Cheesecake
Print this recipe
A refreshing desert for a summer BBQ.
Submitted by Delta Produce
| | | |
| --- | --- | --- |
| | Cook Time | 0 |
| | Prep Time | 20 |
| | Servings | 12 slices |
Ingredients
1 packet digestive biscuits
1 packet gingernuts
150 gms butter
750 gms kumara
1/4 tsp chicken stock powder
250 gms cream cheese
6 limes, juiced
1 can condensed milk
1/4 cup of sour cream
2 eggs
1 Tbsp gelatine
4 Tbsp water
Method
Preparation Instructions
Crush the biscuits in a blender or place in plastic bag and crush with a rolling pin. Melt the butter and mix into the crushed biscuits. Line a 27 cm diameter loose bottom cake tin, pressing well into the sides with a jam jar or flat sided object. Wash, peel and cube the kumara then cook until soft in a little water with the chicken stock. When cooked place in a blender and blend until smooth. Add the cream cheese, lime juice, condensed milk, sour cream and eggs and blend for a further 2 minutes or until really smooth.
Cooking Instructions
Sprinkle the gelatine onto the cold water and allow to stand for 10 minutes to swell. Dissolve over hot water or microwave for 15 to 20 seconds on high. Stir. Add to the cheese mixture and pulse to blend. Pour the mixture into the biscuit base and refrigerate for at least 8 hours or overnight.
Serving Instructions
Decorate with fresh cream and limes cut in half circles.