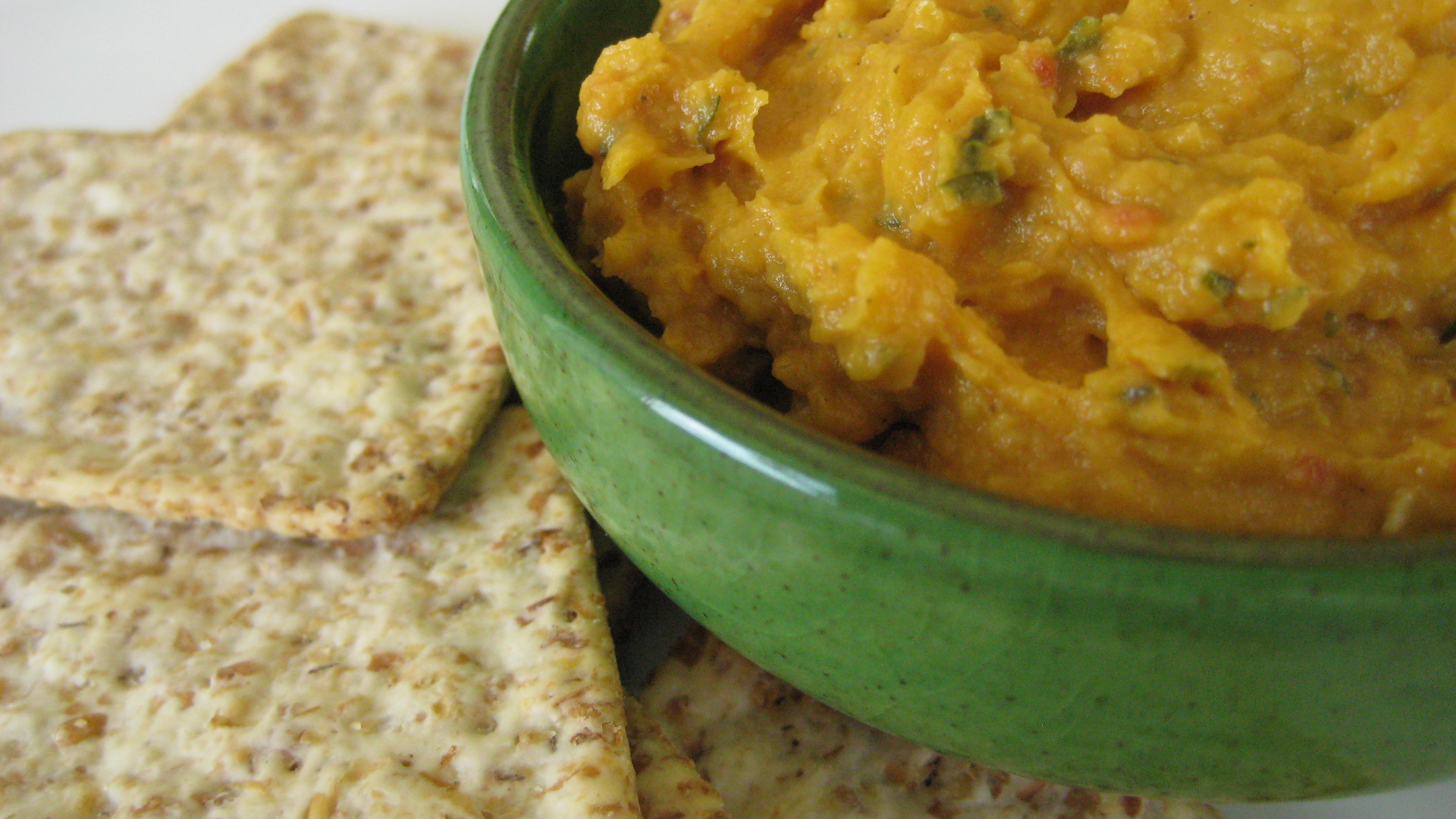 Kumara Hummus
Print this recipe
Hummus is a popular feature on any nibbles platter. Now it is made even better by adding kumara.
Submitted by Dale
| | | |
| --- | --- | --- |
| | Cook Time | 15 |
| | Prep Time | 10 |
| | Servings | 2 cups |
Ingredients
1 tin of chickpeas
juice of 2-3 lemons
3 cloves garlic
2-3 tbsp tahini
1-2 kumara, cooked and chilled
olive oil (optional)
Method
Preparation Instructions
Place cold, cooked kumara in a food processor and pulse until almost smooth. Add remaining ingredients and pulse until at a desired consistency. For a more liquid hummus add a little oil or leftover cooking water from the cooked kumara. Season with salt and pepper to taste.
Serving Instructions
Toasted sesame seeds or chopped parsley make great garnishes. Serve as a starter with pita bread, crackers and/or vegetable sticks. Tip: this is a very flexible recipe - add more kumara or chickpeas to increase quantity of dip. Make chunky or smooth.